Specifications
Follow the instructions to download the AutoCAD drawings and ARCAT specifications.
AutoCAD Drawings
Architects and engineers can download AutoCAD files to include Clarion Bathware products into the drawings for building projects. Follow the instructions below to obtain the AutoCAD drawing for your product. You must have AutoCAD 2000 or newer to view these files.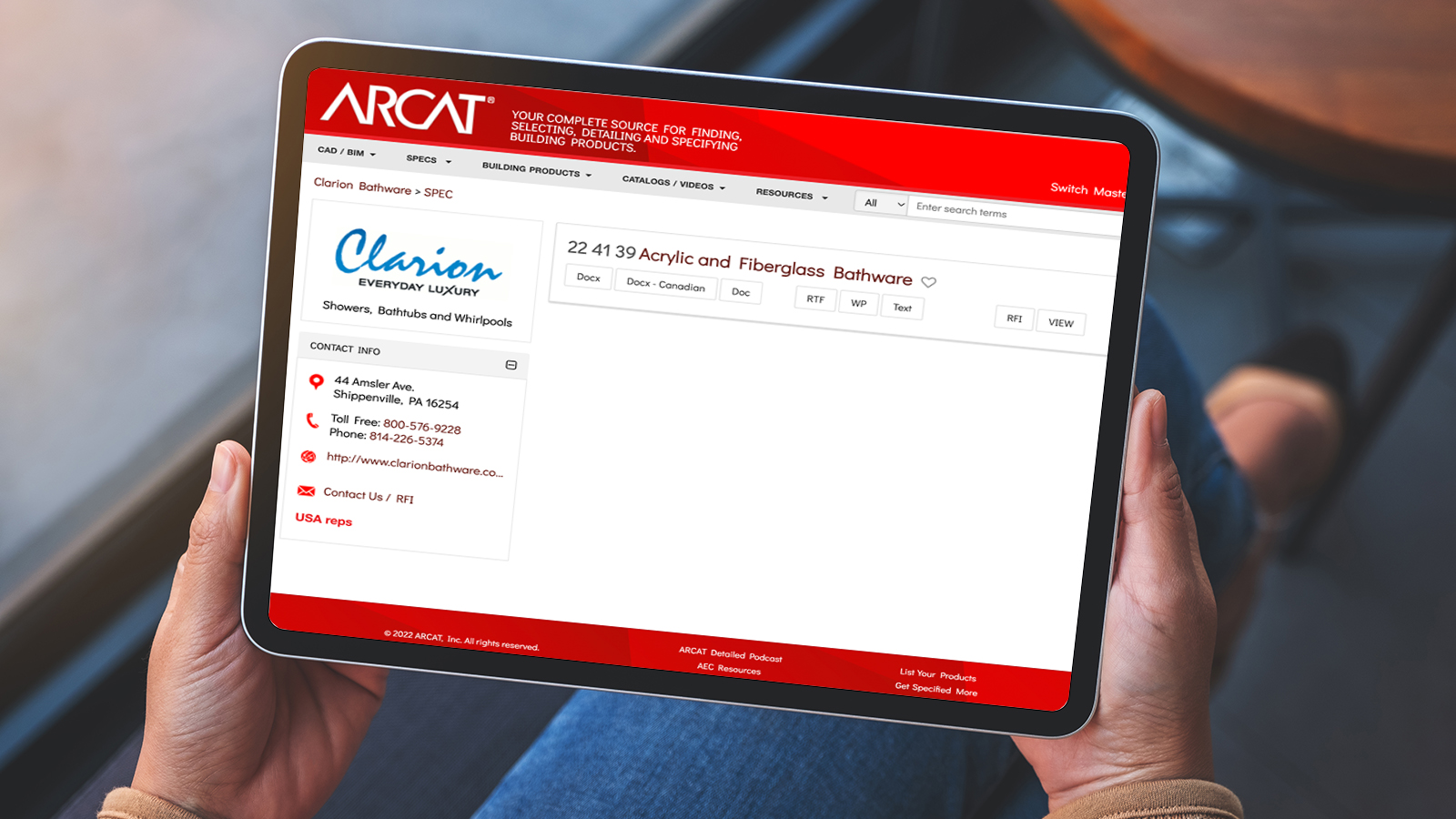 ARCAT Specifications
Click on this link below to access our ARCAT specifications and our easy steps to order Clarion Bathware products for your jobsite.
Visit Arcat.com
Explore More From Clarion